Online Poll For Your Bsiness Reputation Management
A tracking poll or rolling poll is a poll in which responses are obtained in a number of consecutive periods, for instance daily, and then results are calculated using a moving average of the responses that were gathered over a fixed number of the most recent periods, for example the past five days.
InMillhouse PR Agency can create various online polls to track your reputation fr further management. An online poll is a survey in which participants communicate responses via the Internet, typically by completing a questionnaire in a web page. Online polls may allow anyone to participate, or they may be restricted to a sample drawn from a larger panel.
Benefits of online polling
Less expensive than phone surveys if you poll five or six times a year

Representative: you can reliably compare the views of groups by age, gender, seniority, job class, region and other characteristics

Fast: can see opinions every day, as respondents complete their surveys, and have your complete poll results in just 7 to 10 working days

More interactive: With online surveys you can show pictures or videos. Or members can listen to audio clips and view role plays and different settings.

Private and secure polling: The polling website is secure. Email addresses can't be used for any other purpose; the participant's privacy is protected

Some believe online respondents give more truthful responses to questions where respondents may be uncomfortable or embarrassed giving an honest answer to a live interviewer on the phone
How does online polling work?
InMillhouse compiles a representative panel of employees, target voters, customers or members who agree to participate in your surveys

To have reliable results, the online panel is a miniature replica of the population, market or membership in terms of occupation, age, gender, seniority, occupation, and, for example, the region where they live

No one can complete the online survey more than once

With each poll you will receive a report and the computer analysis for each question

Whether online or using mail surveys or the phone, InMillhouse Research ensures the quality of the poll, from pre-testing questions to the final poll analysis.



SOCIAL MEDIA COMMENT HANDLING
Social media gives companies direct, unmediated access to prospects and customers. It encourages dialogue and allows businesses to demonstrate how responsive they can be. But it's not perfect. Things go wrong – a substandard product, a service disruption, a mishandled customer. Then social media can open up businesses to a world of criticism. And sometimes, the criticism isn't even based on facts – just a consumer with a grudge (and, now, a voice). So what do you do about negative comments in social forums?
Of course, every case is different, but here are eight principles to guide the way you deal with negative social feedback:
1. You can't react if you don't know
While it's altogether possible that you'll get negative comments on your own site or one that you manage (e.g. your Facebook page), this is not always the case. People can blast you on Twitter, a third party forum, their own blogs or a hundred other places online.
To do something about it, you have to be vigilant for all mentions of your company, people, products and brands. You can begin to do this with a service such as Google Alerts. However, to get more serious, you will need something like Salesforce Marketing Cloud's Social Studio which can monitor conversations that mention your brand in real-time and even give you a heads-up on the sentiment behind the words.
2. Be quick to acknowledge
The reason many people post negative comments online is because they don't think they're being listened to (in store, on the phone or by email). So they lash out. Some do this just to warn their friends off using what they believe to be a bad product. Others – the more social media savvy ones – will do it to hurt you and force you to pay attention.
Speed is of the essence. Acknowledge the customer's issue as quickly as possible before it snowballs and picks up other customers and prospects on the way. You do not necessarily need to have an immediate solution – an open, non-judgemental enquiry about exactly what happened will be enough to start the process of constructive engagement and open up an opportunity to turn a negative experience into a positive one.
Of course, you'll also need to follow this up with concrete actions— more on this later.
3. See it from their point of view
For the most part, customers don't know or care about the issues that have caused them problems. It's irrelevant to them that your supplier let you down or a delivery was sent to the wrong office. All they know is the inconvenience it's caused them and, potentially, their customers.
Too many companies begin the process of engaging with an irate customer by listing all the excuses for why it happened. These may be entirely true and legitimate. But the customer won't care. All it looks like to them is that the company is trying to shift the blame away from itself. In social media, this can be a red rag to a bull.
It is far better to begin every interaction from the viewpoint of the customer – what happened to them, what it meant and, ultimately, what can be done to make it right.
4. Take it out of the spotlight
Social forums may not be the best place to actually resolve complex issues. And being in a public forum may make it hard for an angry customer to soften their stance. Offer to continue the conversation in an appropriate forum – whether that's phone, email or an existing support forum online. This shouldn't be an attempt to silence the critic, simply to help them where it makes sense (so you're not trying to give complex tech support in a tweet).
Also, "take it out of the spotlight" doesn't mean "delete". Better for people to see your constructive response to the negative comment than get buried in messages accusing you of curating out all the negative social media comments.
5. Say sorry when it's your fault
For some companies on social media, "sorry" is indeed the hardest word. Often it's because they don't want to take the blame. Or they don't agree with the customer's point of view. But, if we look at it from the customer's viewpoint (see above) then it is hard to argue with their experience.
Of course, if it is clear that your product failed, then a sincere apology followed by a quick replacement (or refund) should nip the issue in the bud. If it was a service failure, then an apology to the effect of "We're sorry that you did not get the service you expect from us on this occasion" is a good start. Following this up with something tangible (eg a money-off voucher for their next purchase) will also help.
It's important to not sound like a robot when you do this. If this is a universal issue many people are experiencing at the same time, it's easy to copy and paste responses. At least they'll know you've seen it, right? Not quite. If you can, make the effort to personalize your response so they know they're not talking to a customer service bot.
6. Keep track
The issue might have been resolved, but that doesn't mean the commenter has gone away. Whether they leave you with a good or bad taste in their mouth, it's likely that they'll interact with your brand in some capacity again.
A Social Customer Service tool can help you keep track of past touch-points with customers so that if they do interact with your brand again, you know and understand their history. Customers who have a negative experience who lash out on social media can also become just as outspoken advocates on social if you treat them well.
7. Don't feed the social media trolls
Sadly, of course, some people just want to cause trouble. They troll across social media and enjoy the notoriety this brings. And any interaction only encourages them to carry on their behaviour. So what do you do?
If you're sure that their claims are entirely without merit, the best long-term strategy may be to ignore them. However, as social media is a highly visible, public forum, commenting once to the effect that what they are saying is inaccurate and unfair (and providing the facts to support this) will at least give other viewers the true picture.
8. Talk the talk and walk the walk
It's all well and good to acknowledge a problem, but if you don't follow up with concrete actions you're going to end up back where you started and potentially upset your customer even more. Once you've got a conversation going with the customer out of the spotlight, make sure you understand the problem and outline what the next steps will be to fix it. If necessary, pass this information on to the customer service representative.
For most companies, most of the time, social media offers a way to engage positively with customers and prospects. But, as in the offline world, you should be prepared to deal with unhappy customers on a regular basis. The good news is that by treating them right and following through on your promises, it is entirely possible to convert them into good, long-term advocates for your brand - so their amplified social voice will work in your favour again.
Do you have response plan?
Ensure Your Company's Public Relations Response Plan Follows These Key Employment Law Principles! When a public relations issue strikes, it can be difficult to find time to implement new procedures or educate employees on new legal concepts. This is particularly true where social media can trigger a public relations crisis almost instantaneously. Accordingly, an organization should develop a public relations response plan before it needs one.
An effective response plan can help your organization protect its reputation, remedy any improper behavior, and prevent a small distraction from snowballing into a public relations disaster.
To be effective, however, a response plan must comply with the law. Because labor and employment law affects employee communications in a variety of ways, companies should remember the following concepts when they are creating their response plans.
PR CAMPAIGN MEASUREMENT
Does PR work? That's a common question for companies faced with the prospect of investing thousands of dollars in public relations.
Although decision-makers need assurances that their brands' PR investments will generate a good ROI, measuring PR results can be challenging. To quantify PR impact, Walker Sands PR team has devised several ways to measure the effectiveness and impact of PR campaigns:
Press Clippings. One way to gauge your success is to track the amount of press clippings that mention your company or products and services. The caveat is that articles and mentions should appear in publications viewed by your prospects. When you receive a large number of mentions in target media outlets, your PR program is successfully raising awareness for your business.

Media Impressions. Another method of assessing your PR efforts is to calculate the number of media impressions for a given period. Multiply the number of press clippings by the total circulation of the publication in which it appeared. For example, if The Wall Street Journal mentioned your company and it has a total circulation of two million, you achieved two million media impressions.

Content Analysis. In addition to the quantity of articles and impressions, companies evaluating the impact of their PR programs should monitor the content of the articles that are published. Quality matters – did the reporter mention your brand's key messages? Is your company being portrayed in a positive light? To answer the question "does PR work?" you have to assess whether your press coverage is resulting in valuable content.

Website Traffic. Another way to determine the effectiveness of your PR investments is to measure the amount of traffic your website receives before and after launching your campaign. Sales leads often come from calls-to-actions listed on your website, so analyzing spikes in site traffic can help answer whether your PR efforts are working.

Lead Sourcing. A well-executed PR campaign directly contributes to sales leads, but it's difficult to determine when press coverage triggers sales. To learn if your PR efforts influence your clients' decision-making, simply ask new customers how they heard about your company and its offerings.

Market Surveys. Research is paramount to tracking a PR campaign's success. Before starting your PR campaign, survey your markets to see if they've heard of your brand and offerings. After launching your PR strategy, survey your markets again to check whether awareness statistics are trending up.

Social Media Mentions. Yet another metric for measuring the impact of a PR campaign is social media mentions. Social media measurements should also focus on conversations about your brand, as well as social communities in your industry. If social media mentions of your brand increase after launching your PR program, you can stop wondering "does PR work?"

Our Digital Ecosystem approach delivers added value and is an important driver of business growth for many of our clients.
It's true that the benefits of PR can be more difficult to track than the benefits of other marketing tactics like advertising. But that doesn't mean businesses should skip PR in favor of more traditional advertising strategies. Contact Inmillhouse and get your company engaged on the right track of PR!
MEDIA MONITORING
Media monitoring is the activity of monitoring the output of the print, online and broadcast media. It can be conducted for a variety of reasons, including political, commercial, scientific, and so on.
Alternatively for these monitoring services we as well provide following services:
Press clipping service or agency

Media cutting service or agency

Information logistics service

Media intelligence

Media information services
A media monitoring service, a press clipping service or a clipping service as known in earlier times, provides clients with copies of media content, which is of specific interest to them and subject to changing demand; what they provide may include documentation, content, analysis, or editorial opinion, specifically or widely. We provide these services to specialize your coverage by subject, industry, size, geography, publication, journalist, or editor. Though media monitoring is generally used for capturing content or editorial opinion, it also may be used to capture advertising content.
Media monitoring services have been variously termed over time, as new players entered the market, new forms of media were created, and as new uses from available content developed. An existing group may provide such a monitoring service, as it relates to their main purpose, while a monitoring agency generally provides such as their main business.
ARE YOU CASINO OWNER OR AFFILIATE? REGISTER YOUR _NET.VEGAS LIFETIME DOMAIN EXTENSION FOR $5 ONLY
GET YOUR NET.VEGAS LIETIME DOMAIN NAME
Recieve yourname.net.vegas limited edition domain name for FREE by paying LIFETIME $777 NET.VEGAS Affiliate fee and get FREE Landingpage with your affiliate links + FREE Lifetime Hosting, FREE SSL Certificate, FREE Access to Control Panel, FREE Support.
By Additional $777 we will do exclusive in between affiliates and partners marketing of your new website by writing 12 SEO catchy affiliate articles, blast them arround 100 blogs, and share each Article to Instagram, Twitter and Pinterest + over 10,000,000 follower Facebook groups.
Register your NET.VEGAS NOW
Pay One-Time and Life-time $777 net.vegas domain name rental fee and get FREE Lifetime Support, FREE Access to wast affiliate network, FREE Lifetime NET.VEGAS Domain name, FREE SSl Certificate, FREE Affiliate Link Setup, Free Website Setup and design, FREE Blog Setup. Make your affiliate program for lifetime!
WHAT DO YOU GET?
LARGE AFFILIATE NETWORK
All NET.VEGAS websites are constantly marketed as in most of them we become affiliates ourselves, too.
Order our Casino Bost Package and target ne clients. Gain lifetime publicity good for searh engines.
EXCLUSIVE LIFETIME CORPORATION
Pay Only $777 and recieve your.net.vegas domain name FREE for a Lifetime. Free Hosting and SSL Certificate
Recieve FREE Landingpage setup with your top 10 products linked and designed to bring your returns.
TOP 25 PR GURU SUGGESTIONS
Public relations has evolved from being just a sales strategy to an art form. Most small businesses may not have the means to hire a PR firm or PR specialist, but that doesn't mean their public engagement should be lackluster.
Here are the top 25 public relations tips from the pros:
---

---

---

---

---

---

---

---

---

---

---

---

---

---

---

---

---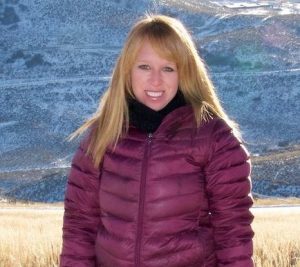 ---

---

---

---

---

---

---

---